Mesothelioma Second Opinions
If you're diagnosed with mesothelioma, the first thing you should do is confirm the diagnosis with a mesothelioma specialist.

8,200+ families helped
$5.1 billion recovered in cases
40+ Years of dedicated experience
Getting a Second Opinion for Mesothelioma
Most medical professionals will be completely fine with you wanting a second opinion and may even recommend it themselves.
 There are several reasons you should receive a second opinion, including:
Eliminate any chance of misdiagnosis
Better understand your mesothelioma
Connect with the world's top mesothelioma specialists
Be confident in your treatment strategy
Improve your survival outcome
Consider that even the world's top mesothelioma specialists tend to work on multidisciplinary teams. Even the best of the best have to rely on the advice and expertise of a range of experts when diagnosing and treating mesothelioma in any patient.
They know that mesothelioma is an aggressive cancer that needs a collaborative approach — it only makes sense that you would use a similar tactic and seek advice beyond your regular doctor or oncologist.
Get Your Second Opinion Quickly
A mesothelioma diagnosis can come as a shock. You may react in a number of different ways, and your reaction may come as a surprise to you or your family.  Because of the ways in which symptoms develop, many patients aren't aware that they have mesothelioma until they are in the later stages of the disease, where every day can make a difference.
Getting your second opinion as quickly as possible is critical to properly diagnose the disease and effectively combat it. Get a second opinion as soon as you can if you have recently received a mesothelioma diagnosis.
Top Reasons For A Second Opinion
Mesothelioma misdiagnosis is unfortunately still a common occurrence.
Because mesothelioma is a very rare form of cancer, many oncologists may not readily be familiar with the way it presents or behaves and don't accurately identify the disease when they see it.
Both false positive and false negative mesothelioma diagnoses are common, which is why you need to get a second opinion if your tests indicate you have mesothelioma.
Connect With Top Mesothelioma Experts
There are a few dozen mesothelioma specialists in the United States who have an advanced understanding of the disease. Once diagnosed, it's in your best interest to connect with one of these individuals.
Not only will a mesothelioma specialist confirm your diagnosis, but they are also your best chance at developing a treatment strategy that will help you fight it.
Mesothelioma specialists have devoted their career to diagnosing and treating mesothelioma, giving them insight that other oncologists and doctors simply don't have.
Better Understand Your Mesothelioma
Mesothelioma doesn't behave like other cancers. As a result, oncologists who are unfamiliar with the disease may not be able to answer all of your questions, or they may even do so inaccurately.
Did You Know? Fully understanding your disease will empower you to make the decisions that are right for you and your family.
When you get a second opinion from a mesothelioma specialist, you'll be able to ask each and every question you have and be confident in the information that's being shared.
Even hearing the same information for the second time can help you better absorb it and understand what's happening in your body. In addition, studies have proven in-depth conversations about a diagnosis improve quality of life.
Develop the Right Strategy
Mesothelioma experts across the nation have different ideas about the ideal treatment strategy.
For example, some surgeons are strong advocates of removing the lung for pleural mesothelioma patients, while others feel just as strongly about saving it.
In addition, the procedures available to you may be dictated by the facility your doctor works from.
By speaking to at least two cancer specialists, you'll have a better overall picture of your options and be able to develop a treatment strategy that's right for you and your family. Information is empowering and you'll be more confident in the treatment plan you decide to pursue after you've received a second opinion.
Improve Survival and Quality of Life
When you receive a second opinion from a mesothelioma specialist, you may learn of new treatments or options that other oncologists simply aren't aware of.
Mesothelioma specialists are more likely to be on top of the latest treatment options and, in some cases, can even connect you with clinical trials for brand new mesothelioma treatments that aren't yet available to the general public.
Where Do I Get A Second Opinion?
Mesothelioma is a rare disease and not all oncologists are able to properly diagnose the disease.
When getting a second opinion, it may be helpful to consider a mesothelioma specialist who works at an NCI-designated comprehensive cancer center and has worked with mesothelioma patients for several years. If possible, you should also choose a cancer center that has a designated mesothelioma program, although not all centers do.
Mesothelioma specialists are highly experienced with the rare condition, while comprehensive cancer centers are more likely to have the tools, machines, and resources needed to best treat mesothelioma.
Mesothelioma specialists can help you understand your condition and develop a strategy for fighting it. They are the best choice for your second opinion.
How Do I Get A Second Opinion?
Accessing the world's top mesothelioma specialists is easier than most people think. In many cases, you simply have to ask for one.
The exact process will depend on the hospital and doctor you'd like to work with but will look something like this:
Choose an NCI-designated cancer center with a mesothelioma program
Contact the hospital and ask to become a patient
Get your physician to submit a referral form (if required)
Send your complete medical history, including any scans, to the hospital
Schedule your first appointment
While some of the nation's top cancer hospitals require a formal referral, many don't.
Regardless, mesothelioma specialists understand the urgency required in creating a treatment plan, and delays will be minimal for people diagnosed with mesothelioma if they contact a hospital with a mesothelioma program.
In many cases, mesothelioma patients can schedule an appointment within just a few days.
Who Pays For A Second Opinion?
Most insurance companies recognize the value of second opinions and will cover the costs after a cancer diagnosis. In fact, some insurance providers won't even pay for cancer treatments until you've received a second opinion.
Be sure to check with your provider for your specific coverage details and find out what their limitations are for choosing a mesothelioma specialist.
For more information on connecting with a mesothelioma specialist for a second opinion, contact us today.
Easier Than It May Seem
Your individual situation may merit an actual lawsuit. However, it doesn't have to be that complicated. Trusts have been set up to benefit victims of mesothelioma in such a way that lawsuits and court appearances aren't needed. Contact us today and you'll see how easy it can be to get the compensation you deserve.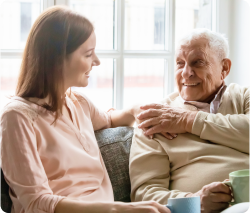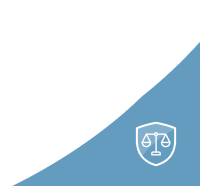 Frequently Asked Questions
Who can file a mesothelioma claim?
A person who has been diagnosed with mesothelioma – as well as their spouse, child, or family member – may be able to file a claim to recover compensation from manufacturers of asbestos products. If the mesothelioma patient passes away, a family member or estate representative may also be able to file a wrongful death lawsuit.
How much money is in the asbestos trust fund?
An estimated $30 billion has been set aside in asbestos trust funds to compensate mesothelioma patients. Many companies that made asbestos products later filed for bankruptcy, so they created these trust funds to pay out future mesothelioma claims. If the company responsible for your asbestos exposure no longer exists, you may be entitled to money from their trust fund.
How do I file a mesothelioma claim?
To file a mesothelioma claim, contact an attorney who is experienced with these types of lawsuits. They will know where and when to file your claim, how to build the strongest case possible, and the best way to maximize compensation on your behalf.
What is the statute of limitations on mesothelioma claims?
The statute of limitations (deadline to file) for mesothelioma claims will vary depending on the state in which you file. In many states, it's 2-3 years from the date of the mesothelioma diagnosis – though it may be longer if the mesothelioma patient has passed away. A mesothelioma lawyer can make sure your claim is filed within the required time frame.
How long do mesothelioma claims take?
Every mesothelioma claim is different, with circumstances and factors that are unique to that mesothelioma patient's story. Though there's no way to predict exactly how long a claim will take, an experienced mesothelioma attorney will ensure the process is handled as efficiently as possible.
Many claimants start to receive compensation in as few as 90 days after settling their mesothelioma claims.
What is the average payout for mesothelioma?
There is no guarantee of compensation when you file a mesothelioma claim, and countless factors affect how much money you might be able to recover (assuming your case settles). That said, 95% of these lawsuits are settled out of court, and the average settlement amount is $1-1.4 million.
How much is my mesothelioma claim worth?
Your mesothelioma case value depends on the specifics of your situation, such as the duration of your asbestos exposure, and the total cost of your mesothelioma treatment (as well as travel expenses and other related losses). The best way to figure out how much your claim is worth is to speak with a mesothelioma lawyer.
What type of mesothelioma claim do I have?
Most mesothelioma claims fall under one of four categories:
Personal injury: You were exposed to asbestos (often through your job, or your loved one's), so you file a lawsuit against the company that made the asbestos products.
Asbestos trust fund: Similar to a personal injury claim, only the company in question went bankrupt, so you can't sue them – but you may be able to access a trust fund they set aside for mesothelioma victims.
Veterans Affairs (VA) benefits: U.S. military veterans who were exposed to asbestos during their service may qualify for related health care benefits through the VA.
Wrongful death: When a mesothelioma patient passes away, their family member or estate representative may be able to file a lawsuit on their behalf, seeking money to pay for past medical expenses, pain and suffering, funeral expenses, etc.
A mesothelioma attorney can determine which type of claim makes the most sense for you and your family. (Some clients qualify for more than one.)
Do you have questions or prefer to talk to an advocate?