VA Health Care and Mesothelioma
If you are a veteran with mesothelioma, you may be able to get free or affordable care from the Department of Veterans Affairs (VA). The Veterans Health Administration has partnered with some of the best mesothelioma surgeons in the country to treat patients with this cancer.

8,200+ families helped
$5.1 billion recovered in cases
40+ Years of dedicated experience
Using VA Health Care for Mesothelioma Treatment
The Veterans Health Administration  is provides care nationwide at over 1200 facilities, including over 170 medical centers. This system is set up  specifically for veterans. Through this program, United States veterans can receive specialty care for military-associated health problems from medical experts.
For example, since veterans are at a high risk of mesothelioma, the military has made sure that those affected can get high-quality care for this cancer through the VA.
Medical services provided by the VA include:
Regular Check-Ups
Medications
Mesothelioma Surgeries
Chemotherapy/Radiation
Clinical Trials
Mental Health Services
Where Can I Get Mesothelioma Treatment Through the VA?
The VA has three medical centers that specifically treat veterans with mesothelioma. Learn more about these medical centers below.
West Los Angeles VA Medical Center
For over 20 years, the West Los Angeles VA Medical Center has worked with the University of California Los Angeles (UCLA) Comprehensive Mesothelioma Program to treat veterans with pleural mesothelioma.
The facility offers all standard forms of mesothelioma treatment and several newer therapies.
Notable treatments available at this facility include:
Pleurectomy with decortication (P/D): A surgery that removes cancerous tumors from the lung lining but does not remove the lung itself
Immunotherapy: This treatment trains the immune system to target and destroy mesothelioma cells
Cryoablation: This technique involves using extreme cold to shrink mesothelioma tumors
The West Los Angeles VA Medical Center also specializes in treating sarcomatoid mesothelioma — the most aggressive mesothelioma cell type.
VA Boston Health Care System
The VA Boston Health Care System treats pleural mesothelioma through a partnership with Brigham & Women's Hospital, one of the top mesothelioma hospitals in the world.
Doctors at the VA Boston Health Care System can perform two types of life-extending mesothelioma surgeries: the P/D and the extrapleural pneumonectomy (EPP), which removes cancerous tumors and the lung closest to them.
Michael E. DeBakey VA Medical Center
Michael E. DeBakey VA Medical Center in Houston, which works in tandem with the Baylor College of Medicine, established its Mesothelioma Program in 2019. The cancer program is comprised of a variety of specialists to provide quality healthcare to veterans including:
Certified oncology nursing staff
Dieticians
Medical oncologists
Palliative care physicians
Pathologists
Psychologists
Radiation oncologists
Radiologists
Surgical oncologists
The VA MISSION ACT and Community Care
Local VA hospitals may refer veterans who do not live near Los Angeles, Boston, or Houston to approved civilian mesothelioma cancer centers through the MISSION Act.
In most cases, the VA must sign off on requests for local care, but once this is complete, veterans can receive treatment from a non-VA provider at no extra cost. Veterans who do not get prior approval from the VA may be charged in full.
Get a list of approved community care providers by visiting the official VA website, va.gov.
VA Health Care Eligibility Requirements
Your VA health care eligibility depends on whether you were honorably discharged and when you served in the military.
Regarding your military service, you may have to meet a "minimum duty requirement," which is the length of time you must have served if you want to access VA Health Care. This requirement is usually two years if you joined the military after September 7, 1980, or went into active duty after October 16, 1981.
The minimum duty requirement may be waived if you served before September 7, 1980, or if you were discharged early due to a hardship or service-related disability.
VA Health Care Priority Groups
After applying for VA health care, you will be placed within a priority group, which affects how much you'll pay for your medical care. If you have mesothelioma, you will likely be assigned to Group 1 because the cancer is considered a total disability by the VA.
Group 1 health benefits may include:
No cost for medications
No copays for in-hospital care
$0 copay for your first three urgent care visits
VA Health Care FAQ
The veterans health care system is rather complex, so it's natural to have questions. Find answers to some common questions below.
Do I need VA Health Care to access other benefits?
No — VA Accessing health care through the VA is totally optional. You can still see your primary care providers with private insurance and access other VA benefits like disability compensation.
What if I need to travel to see a VA mesothelioma specialist?
The VA may be able to help you cover travel costs if your local VA care provider refers you to other doctors. However, this depends on your income and whether your mesothelioma is related to military service.
Reach out to the VA facility that made the referral to see if you can get a travel reimbursement.
Is there an income limit on VA Health Care?
Yes. This income limit depends on where you live and the number of dependents you have. You can find out your income limit by visiting the VA's official website.
I already have Medicare and/or Medicaid. Can I still get VA Health Care?
Yes. These programs, often work together. You can also have both private health insurance and VA Health Care coverage.
Learn more about how the VA works with other insurance plans by working with a veterans representative, who is trained by the VA to help veterans pursue medical benefits. Representatives can be found at your local veterans service organization.
Filing for Mesothelioma VA Health Care Benefits
You can apply for VA  health benefits online, over the phone, or by mail. You can also bring your completed application to the VA medical center closest to you.
You'll need the following documents to apply for VA Health Care:
VA Form 10-10EZ (the application)
Your latest tax return
Current insurance account numbers
The Social Security numbers for you and your dependents
Medical records related to your mesothelioma diagnosis
Other health information
Don't wait to access some of the best mesothelioma doctors and cancer centers in the country. Our Patient Advocates can help you pursue VA Health Care and other benefits today.
Contact the Mesothelioma Claims Center today to receive a free case review.
Easier Than It May Seem
Your individual situation may merit an actual lawsuit. However, it doesn't have to be that complicated. Trusts have been set up to benefit victims of mesothelioma in such a way that lawsuits and court appearances aren't needed. Contact us today and you'll see how easy it can be to get the compensation you deserve.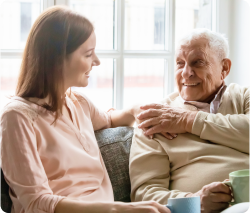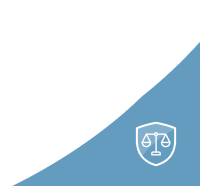 Frequently Asked Questions
Who can file a mesothelioma claim?
A person who has been diagnosed with mesothelioma – as well as their spouse, child, or family member – may be able to file a claim to recover compensation from manufacturers of asbestos products. If the mesothelioma patient passes away, a family member or estate representative may also be able to file a wrongful death lawsuit.
How much money is in the asbestos trust fund?
An estimated $30 billion has been set aside in asbestos trust funds to compensate mesothelioma patients. Many companies that made asbestos products later filed for bankruptcy, so they created these trust funds to pay out future mesothelioma claims. If the company responsible for your asbestos exposure no longer exists, you may be entitled to money from their trust fund.
How do I file a mesothelioma claim?
To file a mesothelioma claim, contact an attorney who is experienced with these types of lawsuits. They will know where and when to file your claim, how to build the strongest case possible, and the best way to maximize compensation on your behalf.
What is the statute of limitations on mesothelioma claims?
The statute of limitations (deadline to file) for mesothelioma claims will vary depending on the state in which you file. In many states, it's 2-3 years from the date of the mesothelioma diagnosis – though it may be longer if the mesothelioma patient has passed away. A mesothelioma lawyer can make sure your claim is filed within the required time frame.
How long do mesothelioma claims take?
Every mesothelioma claim is different, with circumstances and factors that are unique to that mesothelioma patient's story. Though there's no way to predict exactly how long a claim will take, an experienced mesothelioma attorney will ensure the process is handled as efficiently as possible.
Many claimants start to receive compensation in as few as 90 days after settling their mesothelioma claims.
What is the average payout for mesothelioma?
There is no guarantee of compensation when you file a mesothelioma claim, and countless factors affect how much money you might be able to recover (assuming your case settles). That said, 95% of these lawsuits are settled out of court, and the average settlement amount is $1-1.4 million.
How much is my mesothelioma claim worth?
Your mesothelioma case value depends on the specifics of your situation, such as the duration of your asbestos exposure, and the total cost of your mesothelioma treatment (as well as travel expenses and other related losses). The best way to figure out how much your claim is worth is to speak with a mesothelioma lawyer.
What type of mesothelioma claim do I have?
Most mesothelioma claims fall under one of four categories:
Personal injury: You were exposed to asbestos (often through your job, or your loved one's), so you file a lawsuit against the company that made the asbestos products.
Asbestos trust fund: Similar to a personal injury claim, only the company in question went bankrupt, so you can't sue them – but you may be able to access a trust fund they set aside for mesothelioma victims.
Veterans Affairs (VA) benefits: U.S. military veterans who were exposed to asbestos during their service may qualify for related health care benefits through the VA.
Wrongful death: When a mesothelioma patient passes away, their family member or estate representative may be able to file a lawsuit on their behalf, seeking money to pay for past medical expenses, pain and suffering, funeral expenses, etc.
A mesothelioma attorney can determine which type of claim makes the most sense for you and your family. (Some clients qualify for more than one.)
Do you have questions or prefer to talk to an advocate?