Asbestos Trust Funds
Asbestos trust funds allow mesothelioma patients to pursue financial compensation without filing a lawsuit. Manufacturers of asbestos products were forced to establish these special trusts to be able to compensate victims.. An estimated $30 billion has been set aside in asbestos trust funds, and you may be able to receive a portion of this money.

8,200+ families helped
$5.1 billion recovered in cases
40+ Years of dedicated experience
What Is An Asbestos Trust Fund?
Asbestos trust funds are money, set aside by an asbestos company, to compensate individuals and families harmed by its products.
For decades, manufacturers of asbestos-containing products knew the mineral could cause cancer and other illnesses. However, since asbestos was so profitable, these companies hid the deadly truth to continue making money.
Once the general public was made aware of the dangers of asbestos, thousands of people filed lawsuits to get money after developing asbestos-related diseases like mesothelioma.
Dozens of asbestos companies filed for bankruptcy protection to avoid being sued, but the U.S. courts system required them to establish trusts to pay mesothelioma victims for their suffering.
Asbestos Trust Fund List
The below list of asbestos trust funds shows active trusts set up by certain manufacturers of asbestos-containing products. Even if you don't see the manufacturer that made the asbestos products you were exposed to, you may still be able to access mesothelioma compensation.
Contact our team today to find out if you qualify for compensation.
Benefits of Asbestos Trust Funds
By filing a claim with asbestos trust funds, you can access compensation, provide for your family, and hold manufacturers responsible.
Receive Financial Compensation
Anyone fighting mesothelioma deserves compensation to afford high-quality medical care. Financial compensation can also be used for any other expenses that come with a mesothelioma diagnosis.
Compensation can help in many ways including:
Pay for treatment expenses. Compensation can cover your leftover treatment expenses. It can also help pay for an aggressive, life-extending surgery.
Cover lost wages. Many patients can't work or lose their jobs during treatment. Surgical recovery time can take months in some cases. Compensation ensures you don't have to worry about your wages.
Compensate for disability. Some patients aren't able to return to work. There are several ways to receive disability compensation to help cover the cost of living.
Secure your estate. Payouts from asbestos trust funds and litigation can secure your family's future. Whether you have a prognosis of 1 year or 10, compensation gives you peace of mind that your family will be financially secure in your wake.
You may start to receive mesothelioma compensation from asbestos trust funds within 90 days or less.
Protect Your Family
A mesothelioma diagnosis brings uncertainty to your family, and you may even worry about affording treatment and other expenses. Compensation from a mesothelioma trust fund can help offset these costs and give you peace of mind that your family will be provided for, for years to come.
File With No Burdens
Connecting with a mesothelioma lawyer can make filing an asbestos trust fund claim simple and hassle-free. These attorneys do most of the legal work, so you can focus on your health and spending time with your loved ones.
Hold Companies Accountable
With this legal option, you hold manufacturers of asbestos-based products accountable for their actions. These manufacturers could have prevented you and thousands of other people from getting sick had they stopped using asbestos.
Who Can File Asbestos Trust Fund Claims?
If you have been diagnosed with mesothelioma, you can file an asbestos trust fund claim in most cases. The only known cause of this cancer is asbestos exposure, meaning there are likely grounds to file if you have an official diagnosis.
If you are the loved one of a victim of mesothelioma, you may be able to file on their behalf if they are too sick to file on their own, or if they passed away before seeking compensation.
Trust funds may also pay compensation if you have another asbestos-related disease, such as asbestosis or asbestos-caused lung cancer.
How Much Trust Fund Money Can I Receive?
The median payout amount for an asbestos trust fund is $300,000-$400,000, but this amount varies from person to person.
Trust fund payouts vary due to:
Which trusts you qualify for: The payout you receive depends on the particular asbestos trust funds you're able to access, as some trusts pay more money than others.
Payment percentages: Mesothelioma trust funds may only pay a certain percentage of a claim's full value. This is done so the trusts have enough money to pay future claimants.
Your asbestos-related disease: Trust funds usually pay more money if you have mesothelioma and less for other asbestos-related diseases like asbestosis.
Steps to Access Asbestos Trust Funds
With legal assistance, it may be possible for you to get money from asbestos trust funds. Below, learn the steps to pursuing trust fund compensation.
1. Prove Past Asbestos Exposure
First, evidence must be gathered that shows how you were exposed to asbestos and that you got sick as a result. An asbestos attorney can help you gather this evidence.
Evidence required to file a trust fund claim may include:
Proof of Diagnosis: You must have medical records showing you were diagnosed with mesothelioma or another asbestos-related illness.
Physician Statement: This written notice gives a doctor's insight into your condition and how it developed. For example, your doctor may note that your cancer stems from asbestos exposure.
Proof of Asbestos Exposure: In order to build your case, your lawyer must know how and where you were exposed to asbestos. Top mesothelioma law firms have vast databases of information about the asbestos industry they will use to strengthen your case.
With this information, your mesothelioma lawyer will determine which manufacturers may be to blame and if they have asbestos trust funds.
2. File the Claim
When you work with a lawyer, you don't have to prepare or file an asbestos claim yourself.
Your lawyer will file on your behalf once they know how you were exposed to asbestos and which mesothelioma trust funds you qualify for. This can help you avoid mistakes on your claim and prevent delays in compensation.
3. Have Your Claim Reviewed
Next, the mesothelioma trust fund's board of trustees will review your claim and determine how much money you are eligible for.
Asbestos trust fund claims are reviewed in 2 ways:
Expedited review: The board of trustees uses a set of pre-established criteria to award compensation. The criteria may include the severity of your illness and which asbestos-based products you were exposed to.
Individual review: With this option, the trustees take an in-depth look at your claim and award a value based on your unique situation. You can choose this option to try and get more money from your claim than you would from an expedited review.
4. Receive Asbestos Trust Fund Compensation
Trust fund administrators will "liquidate" your claim and provide you with compensation.
Accessing Multiple Mesothelioma Trust Funds
You may have been exposed to asbestos-containing products made by several different companies. As a result, more than one manufacturer may be responsible for your illness.
Did You Know? Some victims of asbestos exposure have received compensation from 30 or more trust funds.
Your mesothelioma attorney will work to identify all the manufacturers responsible for your illness to get the most value from your case.
Limitations on Filing an Asbestos Trust Claim
Asbestos trust fund claims are an important asset to victims and their families, but some limits exist.
Statutes of Limitations
Statutes of limitations are strict rules about the amount of time someone has to file an asbestos trust fund claim.
The statute of limitations varies with each trust — and once the limit expires, you can't access compensation even if you have a valid claim. For this reason, it's important to file for asbestos trust fund compensation as soon as you're diagnosed.
Contact our team today to learn if you may be eligible to file a claim.
Asbestos Trust Funds FAQ
What companies have asbestos trust funds?
Over 60 asbestos trust funds containing a combined estimate for over $30 billion are active. Consult the list of mesothelioma trust funds above to see which manufacturers established trusts.
Compensation may still be available even if you don't see your company on this list. Contact our team of Patient Advocates to learn if you may qualify.
How much money is left in asbestos trust funds?
In total, asbestos trust funds contain an estimated $30 billion today.
The actual amount a person receives from these trust funds, however, can vary depending on their illness, how much the trust fund pays, and what trust funds a person can receive compensation from.
Are asbestos trust fund payouts taxable?
In most cases, compensation from asbestos trust funds is tax-free. An experienced mesothelioma lawyer can help determine whether you will need to pay taxes on your bankruptcy trust payout.
Can I still file a lawsuit if I receive trust fund compensation?
You may be able to file a mesothelioma lawsuit if you've already pursued trust fund compensation and vice versa.
Working with a mesothelioma attorney is the best way to find out if you're able to file a lawsuit, trust fund claim, or both — and which option will maximize your payout.
Get Help With Filing an Asbestos Trust Fund Claim
Accessing money from asbestos trust funds can help keep your family members financially stable as you fight mesothelioma. With the right team behind you, getting money from asbestos trust funds is an easy process — you may even be able to get money in as little as 10 days.
Our team of Patient Advocates can help you access asbestos trust funds and answer any questions you have about the process.
Start your asbestos trust fund claim today.
Sources
Berkowitz, B. (2012, May 11). Special Report: The long, lethal shadow of asbestos. Retrieved August 25, 2020, from https://www.reuters.com/article/us-usa-asbestos-lawsuits/special-report-the-long-lethal-shadow-of-asbestos-idUSBRE84A0J920120511.
Conlin, M. (2019, December 19). Special Report: Why big business can count on courts to keep its deadly secrets. Retrieved January 7, 2020, from https://www.reuters.com/article/us-usa-courts-secrecy-lobbyist-specialre/special-report-why-big-business-can-count-on-courts-to-keep-its-deadly-secrets-idUSKBN1YN1GF.
Rand Institute for Civil Justice. (2010, July 26). Asbestos Bankruptcy Trusts: An Overview of Trust Structure and Activity with Detailed Reports on the Largest Trusts. Retrieved January 7, 2020, from https://www.rand.org/content/dam/rand/pubs/technical_reports/2010/RAND_TR872.pdf.
U.S. Department of Justice. (2018, October 31). Justice Department Files Statement of Interest in New Asbestos Trust Proposal. Retrieved January 7, 2020, from https://www.justice.gov/opa/pr/justice-department-files-statement-interest-new-asbestos-trust-proposal.
Easier Than It May Seem
Your individual situation may merit an actual lawsuit. However, it doesn't have to be that complicated. Trusts have been set up to benefit victims of mesothelioma in such a way that lawsuits and court appearances aren't needed. Contact us today and you'll see how easy it can be to get the compensation you deserve.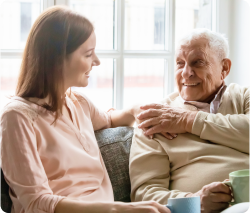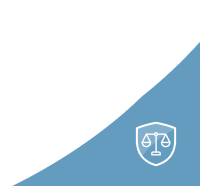 Frequently Asked Questions
Who can file a mesothelioma claim?
A person who has been diagnosed with mesothelioma – as well as their spouse, child, or family member – may be able to file a claim to recover compensation from manufacturers of asbestos products. If the mesothelioma patient passes away, a family member or estate representative may also be able to file a wrongful death lawsuit.
How much money is in the asbestos trust fund?
An estimated $30 billion has been set aside in asbestos trust funds to compensate mesothelioma patients. Many companies that made asbestos products later filed for bankruptcy, so they created these trust funds to pay out future mesothelioma claims. If the company responsible for your asbestos exposure no longer exists, you may be entitled to money from their trust fund.
How do I file a mesothelioma claim?
To file a mesothelioma claim, contact an attorney who is experienced with these types of lawsuits. They will know where and when to file your claim, how to build the strongest case possible, and the best way to maximize compensation on your behalf.
What is the statute of limitations on mesothelioma claims?
The statute of limitations (deadline to file) for mesothelioma claims will vary depending on the state in which you file. In many states, it's 2-3 years from the date of the mesothelioma diagnosis – though it may be longer if the mesothelioma patient has passed away. A mesothelioma lawyer can make sure your claim is filed within the required time frame.
How long do mesothelioma claims take?
Every mesothelioma claim is different, with circumstances and factors that are unique to that mesothelioma patient's story. Though there's no way to predict exactly how long a claim will take, an experienced mesothelioma attorney will ensure the process is handled as efficiently as possible.
Many claimants start to receive compensation in as few as 90 days after settling their mesothelioma claims.
What is the average payout for mesothelioma?
There is no guarantee of compensation when you file a mesothelioma claim, and countless factors affect how much money you might be able to recover (assuming your case settles). That said, 95% of these lawsuits are settled out of court, and the average settlement amount is $1-1.4 million.
How much is my mesothelioma claim worth?
Your mesothelioma case value depends on the specifics of your situation, such as the duration of your asbestos exposure, and the total cost of your mesothelioma treatment (as well as travel expenses and other related losses). The best way to figure out how much your claim is worth is to speak with a mesothelioma lawyer.
What type of mesothelioma claim do I have?
Most mesothelioma claims fall under one of four categories:
Personal injury: You were exposed to asbestos (often through your job, or your loved one's), so you file a lawsuit against the company that made the asbestos products.
Asbestos trust fund: Similar to a personal injury claim, only the company in question went bankrupt, so you can't sue them – but you may be able to access a trust fund they set aside for mesothelioma victims.
Veterans Affairs (VA) benefits: U.S. military veterans who were exposed to asbestos during their service may qualify for related health care benefits through the VA.
Wrongful death: When a mesothelioma patient passes away, their family member or estate representative may be able to file a lawsuit on their behalf, seeking money to pay for past medical expenses, pain and suffering, funeral expenses, etc.
A mesothelioma attorney can determine which type of claim makes the most sense for you and your family. (Some clients qualify for more than one.)
Do you have questions or prefer to talk to an advocate?