Mesothelioma Lawyer
Mesothelioma lawyers specialize in lawsuits involving victims of asbestos exposure. These lawyers have made it their mission to secure compensation and justice for people like you, using their resources, experience, and knowledge to help your case. It typically costs nothing upfront to work with a mesothelioma lawyer.

8,200+ families helped
$5.1 billion recovered in cases
40+ Years of dedicated experience
What Is a Mesothelioma Lawyer?
A mesothelioma lawyer is an attorney who specializes in winning compensation for victims of mesothelioma and other asbestos-related diseases.
These lawyers file personal injury or wrongful death lawsuits on behalf of a plaintiff (mesothelioma victim) against various defendants (manufacturers of asbestos-containing products).
These manufacturers coordinated an industry-wide cover-up, hiding the deadly truth about asbestos while countless Americans were exposed and later became sick. Experienced mesothelioma attorneys make those at fault answer for what they did and compensate victims for their preventable suffering.
How a Lawyer Can Help You
If you or a loved one have been diagnosed with an asbestos-related disease, turn to a specialized mesothelioma attorney who can help you pursue legal action. They will be experienced with these types of cases and can walk you through the legal process.
A mesothelioma attorney can:
Identify your compensation options to help cover your costs of care and provide for your family
Build a case against the manufacturers of asbestos products who put you at risk
Walk you through every step of the process and help provide peace of mind
What Should I Look for in a Mesothelioma Lawyer?
The best mesothelioma lawyers share some common traits when it comes to their level of experience, resources, and how they treat their clients.
Below, learn more about what to look for when choosing a mesothelioma attorney.
Free Legal Case Review
You should not have to pay to find out if a lawyer can take your case. Make sure the lawyer you are considering offers a free case evaluation.
Contingency Basis
Mesothelioma lawyers work on a contingency basis, meaning they only get paid if they win your case. The money they receive comes out of the compensation they secure for you.
Years of Experience
It's important that the lawyers you work with have past and recent experience winning mesothelioma cases. A mesothelioma law firm that is actively securing compensation for clients may have a better chance of winning money for you and your family, too.
Strong Resources
Top mesothelioma lawyers maintain warehouses of evidence from previous asbestos cases that can be used to help your case.
Nationwide Reach
Mesothelioma lawyers with a nationwide reach can handle cases almost anywhere in the country, helping victims receive as much compensation as possible in the shortest amount of time.
Some states are more favorable to mesothelioma cases than others. For example, one state may allow a mesothelioma lawsuit to go to trial in a year's time, but it may take several years in another state.
Understanding of Statute of Limitations
Statutes of limitations determine how long a victim has to file a claim. Your mesothelioma lawyer can help you understand the statute of limitations in your state and file your claim on time.
A Dedicated Legal Team
Your mesothelioma lawyer will work with an entire trial team that has the experience and resources to give you personalized attention, medical information, and, of course, legal help.
Your mesothelioma legal team may consist of:
Attorneys
Medical experts
Investigators
Paralegals
Support staff
Your dedicated team will do the bulk of the legal work, allowing you to focus on getting treatment and spending time with family members. They will be by your side whenever you need them, not just in the courtroom.
What to Expect With a Mesothelioma Lawyer
Here are the main steps your legal team will take to help you receive mesothelioma compensation.
1. Identify the Companies at Fault
To file a mesothelioma claim, your legal team will need to show what asbestos-containing products you used and which companies made them.
This can be difficult because most asbestos victims were exposed 20-50 years ago. You may not remember what asbestos products you used decades ago — or that you came into contact with asbestos in the first place.
Mesothelioma lawyers have access to proprietary databases that list thousands of asbestos companies and products. Your attorney can use this information to determine which corporations should be held liable in your case.
2. File Your Mesothelioma Claim
You may be eligible for compensation from more than one company, increasing the value of your claim. Your mesothelioma lawyer will determine the specifics of your case and file the claim on your behalf.
The various types of mesothelioma claims are outlined below:
3. Win Compensation for You and Your Family
After your claim has been filed, your mesothelioma attorney will work to get you as much compensation as possible in the shortest amount of time. This is usually done through a mesothelioma settlement.
Did You Know? Settlements award $1 Million to $1.4 Million in total compensation on average. In most cases, you will receive your first payout in under a year.
Mesothelioma lawsuits rarely go to trial because trials are expensive, stressful, and do not guarantee that your case will be successful. Mesothelioma trial verdicts award $2.4 Million on average — but less than 5% of cases go to trial, and not all of those that do are successful.
Mesothelioma Lawyer FAQ
Making the decision to pursue a lawsuit and work with a lawyer may seem overwhelming, but we are here to answer your questions. Below are some common questions you may have about working with a mesothelioma lawyer.
Should I hire a lawyer who specializes in mesothelioma cases?
Working with a dedicated mesothelioma attorney gives you the best chance of having a strong and successful case.
These specialized lawyers have the experience and resources to determine where and when you were exposed and which defendants to pursue to help maximize your compensation.
What if I can't afford a lawyer?
It does not cost anything upfront to work with a mesothelioma lawyer. Your legal fees will come out of your total compensation if and only if you win your case.
Who will I be suing?
When you file an asbestos claim, you will most likely be suing the manufacturers of the asbestos-containing products that made you sick. These corporations knew of the dangers of asbestos and chose to hide it from employers, the U.S. military, and the public.
In most cases, you will not be suing your former employer or the military.
When should I contact an asbestos attorney?
Because there are strict time limits to file a claim, contact an attorney as soon as possible after you are diagnosed with mesothelioma cancer.
Experienced mesothelioma lawyers will work tirelessly to secure financial compensation in as little time as possible, but they cannot help until you contact them.
Connect With a Top Mesothelioma Lawyer
Choosing a lawyer to represent you or your loved one in an asbestos case is an important decision, but it doesn't have to be a difficult one.
If you'd like to connect with a trusted mesothelioma lawyer, reach out to our team of case managers to have your case reviewed for free. If you're eligible for compensation, you'll work directly with a national mesothelioma law firm to discuss your legal options.
Sources
Goguen, D. (n.d.) Asbestos and Mesothelioma Lawsuits: What to Expect. Retrieved from
https://www.nolo.com/legal-encyclopedia/asbestos-mesothelioma-lawsuits-what-expect-
30340.html
Nolo. (n.d.) How to Hire a Mesothelioma or Asbestos Lawyer. Retrieved from
https://www.nolo.com/legal-encyclopedia/mesothelioma-asbestos-lawyer-hire-30343.html
Carroll, S., et al. (2005). Asbestos Litigation [PDF file]. Santa Monica, CA: Rand Institute for Civil Justice. Retrieved from https://www.rand.org/content/dam/rand/pubs/monographs/2005/RAND_MG162.sum.pdf
Bates, C. E. & Mullin, C. H. (2007). Mealey's Litigation Report: Asbestos. Retrieved February 5, 2020, from https://www.bateswhite.com/media/publication/59_media.285.pdf
Lloyd, D. & McGovern, G. (2011). Bankruptcy Trusts, Asbestos Compensation, and the Courts. Retrieved February 5, 2020, from https://www.rand.org/pubs/research_briefs/RB9603.html.
Easier Than It May Seem
Your individual situation may merit an actual lawsuit. However, it doesn't have to be that complicated. Trusts have been set up to benefit victims of mesothelioma in such a way that lawsuits and court appearances aren't needed. Contact us today and you'll see how easy it can be to get the compensation you deserve.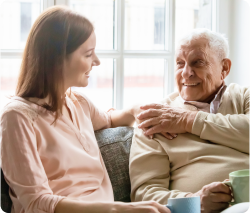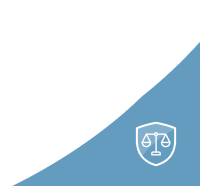 Frequently Asked Questions
Who can file a mesothelioma claim?
A person who has been diagnosed with mesothelioma – as well as their spouse, child, or family member – may be able to file a claim to recover compensation from manufacturers of asbestos products. If the mesothelioma patient passes away, a family member or estate representative may also be able to file a wrongful death lawsuit.
How much money is in the asbestos trust fund?
An estimated $30 billion has been set aside in asbestos trust funds to compensate mesothelioma patients. Many companies that made asbestos products later filed for bankruptcy, so they created these trust funds to pay out future mesothelioma claims. If the company responsible for your asbestos exposure no longer exists, you may be entitled to money from their trust fund.
How do I file a mesothelioma claim?
To file a mesothelioma claim, contact an attorney who is experienced with these types of lawsuits. They will know where and when to file your claim, how to build the strongest case possible, and the best way to maximize compensation on your behalf.
What is the statute of limitations on mesothelioma claims?
The statute of limitations (deadline to file) for mesothelioma claims will vary depending on the state in which you file. In many states, it's 2-3 years from the date of the mesothelioma diagnosis – though it may be longer if the mesothelioma patient has passed away. A mesothelioma lawyer can make sure your claim is filed within the required time frame.
How long do mesothelioma claims take?
Every mesothelioma claim is different, with circumstances and factors that are unique to that mesothelioma patient's story. Though there's no way to predict exactly how long a claim will take, an experienced mesothelioma attorney will ensure the process is handled as efficiently as possible.
Many claimants start to receive compensation in as few as 90 days after settling their mesothelioma claims.
What is the average payout for mesothelioma?
There is no guarantee of compensation when you file a mesothelioma claim, and countless factors affect how much money you might be able to recover (assuming your case settles). That said, 95% of these lawsuits are settled out of court, and the average settlement amount is $1-1.4 million.
How much is my mesothelioma claim worth?
Your mesothelioma case value depends on the specifics of your situation, such as the duration of your asbestos exposure, and the total cost of your mesothelioma treatment (as well as travel expenses and other related losses). The best way to figure out how much your claim is worth is to speak with a mesothelioma lawyer.
What type of mesothelioma claim do I have?
Most mesothelioma claims fall under one of four categories:
Personal injury: You were exposed to asbestos (often through your job, or your loved one's), so you file a lawsuit against the company that made the asbestos products.
Asbestos trust fund: Similar to a personal injury claim, only the company in question went bankrupt, so you can't sue them – but you may be able to access a trust fund they set aside for mesothelioma victims.
Veterans Affairs (VA) benefits: U.S. military veterans who were exposed to asbestos during their service may qualify for related health care benefits through the VA.
Wrongful death: When a mesothelioma patient passes away, their family member or estate representative may be able to file a lawsuit on their behalf, seeking money to pay for past medical expenses, pain and suffering, funeral expenses, etc.
A mesothelioma attorney can determine which type of claim makes the most sense for you and your family. (Some clients qualify for more than one.)
Do you have questions or prefer to talk to an advocate?