Mesothelioma Compensation
Mesothelioma compensation allows victims to afford medical treatments and get justice for this deadly cancer. This compensation can be accessed through a lawsuit, asbestos trust fund claim, or other avenues. Victims typically receive an average of $1 Million in compensation. Working with an experienced mesothelioma lawyer is the best way to obtain full compensation as quickly as possible.

8,200+ families helped
$5.1 billion recovered in cases
40+ Years of dedicated experience
What Is Mesothelioma Compensation?
Mesothelioma compensation is any amount of money paid out to those diagnosed with this rare and deadly form of cancer. Victims typically receive financial compensation by taking legal action against major manufacturers of asbestos-containing products.
Manufacturers are obligated to compensate mesothelioma victims since they knew that asbestos could cause life-threatening illnesses for decades but hid the facts to keep making money.
Victims may access mesothelioma compensation through:
Asbestos trust funds: Some manufacturers declared bankruptcy to avoid lawsuits they faced and protect their profits. The court stepped in and forced these companies to set aside money in trust funds to pay current and future victims.
Mesothelioma lawsuits: If a manufacturer did not establish an asbestos trust fund — and is still in business — it may be possible to file a lawsuit against them. Some mesothelioma lawsuits have awarded millions of dollars in compensation.
VA Benefits: Since asbestos was widely used in military vehicles and bases from the 1930s to the early 1980s, veterans who develop mesothelioma may be entitled to compensation through the U.S. Department of Veterans Affairs (VA).
Other health care options: Private health care options and government-sponsored programs such as Social Security may award mesothelioma compensation to those who qualify.
No matter the option, anyone looking to access mesothelioma financial compensation should work with an experienced lawyer. With help from a mesothelioma lawyer, victims may receive enough compensation to cover their expenses in a relatively short amount of time.
Benefits of Mesothelioma Compensation
Mesothelioma compensation can greatly help families afford the costs associated with this deadly cancer.
Mesothelioma can be costly  to treat, diminishing a family's savings.
Costs of mesothelioma include:
Caregiving costs
Medical expenses
Medications
Surgical procedures
Travel
Other expenses, including assistance for loved ones
Once victims secure mesothelioma compensation, they can focus on healing without worrying about the costs of medical treatments and other expenses.
Types of Legal Compensation
The type of mesothelioma claim a victim qualifies for depends on the specifics of each case.
Victims should consult an experienced mesothelioma lawyer to determine the best course of action in their case.
Mesothelioma Lawsuits
Through a mesothelioma lawsuit, the victim requests compensation from manufacturers of asbestos-containing products who harmed them.
The mesothelioma lawsuit process consists of:
Gathering evidence
Filing the case in court
Building a case
Reaching an agreement between both legal teams
The amount of money a victim receives can vary. Most mesothelioma lawsuits are settled out of court, but some proceed to a trial.
Settlements
Through a settlement, both parties agree to stop all legal action. The defendants (the manufacturers being sued) agree to compensate the plaintiff (the person with mesothelioma).
Most lawyers favor mesothelioma settlements because they allow victims to receive compensation faster than going to trial. Did You Know? 95% of personal injury cases reach out-of-court settlements, according to the U.S. Department of Justice.
A Texas man received $4.1 Million in a recent mesothelioma settlement. He served in the Marine Corps and also worked as a carpenter, both of which exposed him to asbestos.
Trial Verdicts
Sometimes, lawyers cannot reach an out-of-court settlement that satisfies both parties. In these cases, the lawsuit then proceeds to the trial phase. A judge and/or jury will hear both sides of the case during the trial and render a verdict.
Verdicts can sometimes award more mesothelioma compensation than settlements. For example, a jury awarded a 73-year-old New York man with $8 Million in 2019. The former civil engineer worked with spray-on asbestos in the 1960s.
However, the judge and/or jury may not always side with the plaintiff. If they side with the defendants, the plaintiff will not receive compensation.
Asbestos Trust Funds
Through an asbestos bankruptcy trust, a company agrees to compensate a victim if they meet certain criteria established by a trust.
To receive this compensation, victims need to show they used the asbestos-containing products made by the manufacturer which established the trust.
Oftentimes, many mesothelioma victims qualify to receive compensation from more than one bankruptcy trust fund since they were usually exposed to multiple asbestos-containing products.
Today, there is over $30 Billion in asbestos trust funds for future claimants.
Who Is Eligible for Mesothelioma Compensation?
Anybody that developed mesothelioma after being exposed to asbestos may be able to receive financial compensation, provided they can prove which manufacturers are responsible.
Mesothelioma compensation for family members may also be available in some cases. For example, if a person dies due to mesothelioma, their loved ones may be able to take legal action to cover any remaining medical bills.
Family members who didn't work with or handle asbestos-containing products directly may also develop mesothelioma through secondhand exposure. If this happens, they can also file a lawsuit against certain manufacturers of asbestos-containing products to receive compensation.
Victims and their families should consult with a mesothelioma attorney to learn who may be eligible for compensation.
How to Receive Mesothelioma Compensation
To receive compensation, victims need to present evidence that a company caused their health problems and then file an asbestos trust fund claim or a lawsuit.
There is no guarantee that someone with mesothelioma will receive compensation. However, by working with a mesothelioma lawyer, victims have a better chance of getting the money they deserve.
Get an in-depth look at the compensation process — and how a lawyer can help — below.
Gather and Organize Evidence
First, evidence must be gathered that shows how and why the victim developed mesothelioma.
This evidence includes:
Medical Records: These records confirm a mesothelioma diagnosis and show how the disease has impacted the victim's life for the worse.
Written Doctor's Statement: In a legal sense, medical records may not be enough to prove that asbestos exposure causes mesothelioma. A doctor's written statement can officially link the cancer to asbestos exposure.
Work History: Many people were exposed to asbestos at their jobs. Work-related documents (such as proof of employment) can help narrow down where and when the victim was exposed.
While there are no guarantees, cases with more solid evidence of asbestos exposure may result in a larger amount of mesothelioma compensation.
Determine Companies at Fault
After the basic evidence has been gathered, lawyers will determine what asbestos companies may have caused their client to develop mesothelioma.
The best mesothelioma law firms will have a database of asbestos worksites and products to help their clients track down exactly where, when, and how they were exposed.
File a Lawsuit or an Asbestos Claim
Once the evidence has been gathered and the companies identified, the client and their lawyers will either file a lawsuit or an asbestos trust fund claim.
Lawyers can name multiple manufacturers in a lawsuit, or file several different asbestos trust fund claims, depending on how many asbestos-containing products caused the victim to get sick.
VA BenefitsMesothelioma Compensation for Veterans
From the 1930s to the early 1980s, every branch of the U.S. military relied on asbestos to construct bases, trucks, airplanes, and ships. 1 in 3 people diagnosed with mesothelioma is a veteran.
Today, veterans can receive mesothelioma compensation through VA benefits and other programs.
VA programs that offer compensation include:
Aid & Attendance
Housebound Benefits
Pensions
VA Disability Compensation
VA Dependency and Indemnity Compensation (VA DIC)
Veterans should work with a mesothelioma lawyer who can help them gather the right information to file VA claims and coordinate with a Veterans' Service Officer (VSO) to make sure the claim is filed properly.
Statutes of Limitations and Legal Claims
Some compensation claims are subject to statutes of limitations. These are laws that dictate how much time you have to take legal action after receiving your diagnosis.
he best — and only — way to know for sure how long you have to file a claim is by working with an experienced mesothelioma lawyer.
Common Questions About Mesothelioma Compensation
If you are interested in receiving mesothelioma compensation, you may have many questions. Get answers to important questions below.
How much compensation will I receive?
The amount of compensation you may receive will depend on the type of compensation you seek, as well as the severity of your suffering. Typically, lawsuits that end in a settlement pay more money than trust funds. However, the values vary with each case.
Your compensation claim will be evaluated to determine how much money you will receive. Compensation claims adjusters follow a schedule of standard payouts depending on specific illness levels. Typically, claimants receive monthly payouts.
Many factors will influence your compensation amount, including:
Illness Severity: People with minor illnesses like benign tumors and non-life-threatening tissue scarring may receive less compensation than those with fatal asbestos-related diseases like mesothelioma.
Victim Expenses: Courts and trust funds consider the victim's medical costs, lost wages, and personal suffering. They may also award punitive damages against highly negligent defendants.
Other Payment Sources: Compensation claims may be adjusted if you have received settlements in claims against other defendants, workers' compensation, or benefits from Medicare or Medicaid.
People with mesothelioma often receive the highest compensation amounts possible in any claim.
How long will it take to receive compensation?
Compensation time frames depend on how severe a claimant's case is and the type of claim being made. While lawsuits can take years to play out, some trust fund claims get processed in a matter of months.
Without legal help, it may be near impossible to receive financial compensation in a timely manner.
Since many mesothelioma patients face unfavorable life expectancies, it's essential to work with a lawyer to accelerate your compensation claim timeline.
Why should I work with a lawyer to receive compensation?
It is typically almost impossible to receive mesothelioma compensation without a lawyer's help.
Asbestos lawyers have years or decades of experience in handling mesothelioma cases specifically. They work their hardest to get the greatest amount of mesothelioma compensation for their clients.
While you can file a lawsuit or trust fund claim with a general lawyer, they may not know how to get the most compensation for your claim. Lawyers also understand the best time to file a lawsuit or an asbestos trust fund claim.
Legal Help to Receive Compensation
Mesothelioma compensation is crucial for anyone with this rare form of cancer. There are many legal options to receive compensation, but most of them can only be accessed with the help of an experienced, specialized lawyer.
Mesothelioma lawyers know how to:
Build strong claims and cases
File cases with the proper courts before deadlines
Get large amounts of compensation for clients
To learn more about how a lawyer can help with your mesothelioma compensation claim, get a free legal case review today. Our team can answer your questions and recommend what steps you can take next.
Sources
Andrews, M. (2017, October 11). Why A Long-Term-Disability Policy Is More Important Than Pet Insurance. Retrieved January 14, 2020, from https://www.npr.org/sections/health-shots/2017/10/11/556946744/why-a-long-term-disability-policy-is-more-important-than-pet-insurance.
Bates, C. E., & Mullin, C. H. (2007, December 3). Asbestos: Show Me The Money. Retrieved January 14, 2020, from https://www.bateswhite.com/media/publication/59_media.285.pdf.
Conlin, M., Levine, D., & Girion, L. (2019, December 19). Why big business can count on courts to keep its deadly secrets. Retrieved January 14, 2020, from https://www.reuters.com/investigates/special-report/usa-courts-secrecy-lobbyist/.
MetLife. (n.d.). Long Term Disability Insurance. Retrieved January 14, 2020, from https://www.metlife.com/insurance/disability-insurance/long-term/.
Pérez-Guzmán, C., Barrera-Rodríguez, R., & Portilla-Segura, J. (2016, January 20). Malignant pleural mesothelioma in a 17-year old boy: A case report and literature review. Retrieved January 14, 2020, from https://www.ncbi.nlm.nih.gov/pmc/articles/PMC4821324/.
RAND Institute for Civil Justice. (2010). Asbestos Bankruptcy Trusts: An Overview of Trust Structure and Activity with Detailed Reports on the Largest Trusts. Retrieved January 14, 2020, from https://www.rand.org/content/dam/rand/pubs/technical_reports/2010/RAND_TR872.pdf.
U.S. Chamber Institute for Legal Reform. (2018, March 8). Dubious Distribution: Asbestos Bankruptcy Trust Assets and Compensation. Retrieved January 14, 2020, from https://www.instituteforlegalreform.com/research/dubious-distribution-asbestos-bankruptcy-trust-assets-and-compensation.
U.S. Social Security Administration. (n.d.). Social Security. Retrieved January 14, 2020, from https://www.ssa.gov/planners/disability/index.html.
WHAM-TV. (2019, November 21). Fmr. Eastman Kodak employee awarded $8 million in mesothelioma case. Retrieved January 14, 2020, from https://13wham.com/news/local/fmr-eastman-kodak-employee-awarded-8-million-in-mesothelioma-case.
Easier Than It May Seem
Your individual situation may merit an actual lawsuit. However, it doesn't have to be that complicated. Trusts have been set up to benefit victims of mesothelioma in such a way that lawsuits and court appearances aren't needed. Contact us today and you'll see how easy it can be to get the compensation you deserve.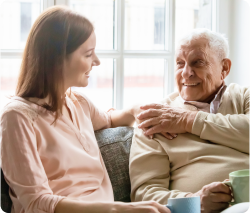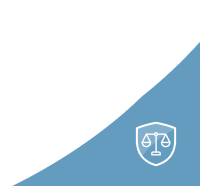 Frequently Asked Questions
Who can file a mesothelioma claim?
A person who has been diagnosed with mesothelioma – as well as their spouse, child, or family member – may be able to file a claim to recover compensation from manufacturers of asbestos products. If the mesothelioma patient passes away, a family member or estate representative may also be able to file a wrongful death lawsuit.
How much money is in the asbestos trust fund?
An estimated $30 billion has been set aside in asbestos trust funds to compensate mesothelioma patients. Many companies that made asbestos products later filed for bankruptcy, so they created these trust funds to pay out future mesothelioma claims. If the company responsible for your asbestos exposure no longer exists, you may be entitled to money from their trust fund.
How do I file a mesothelioma claim?
To file a mesothelioma claim, contact an attorney who is experienced with these types of lawsuits. They will know where and when to file your claim, how to build the strongest case possible, and the best way to maximize compensation on your behalf.
What is the statute of limitations on mesothelioma claims?
The statute of limitations (deadline to file) for mesothelioma claims will vary depending on the state in which you file. In many states, it's 2-3 years from the date of the mesothelioma diagnosis – though it may be longer if the mesothelioma patient has passed away. A mesothelioma lawyer can make sure your claim is filed within the required time frame.
How long do mesothelioma claims take?
Every mesothelioma claim is different, with circumstances and factors that are unique to that mesothelioma patient's story. Though there's no way to predict exactly how long a claim will take, an experienced mesothelioma attorney will ensure the process is handled as efficiently as possible.
Many claimants start to receive compensation in as few as 90 days after settling their mesothelioma claims.
What is the average payout for mesothelioma?
There is no guarantee of compensation when you file a mesothelioma claim, and countless factors affect how much money you might be able to recover (assuming your case settles). That said, 95% of these lawsuits are settled out of court, and the average settlement amount is $1-1.4 million.
How much is my mesothelioma claim worth?
Your mesothelioma case value depends on the specifics of your situation, such as the duration of your asbestos exposure, and the total cost of your mesothelioma treatment (as well as travel expenses and other related losses). The best way to figure out how much your claim is worth is to speak with a mesothelioma lawyer.
What type of mesothelioma claim do I have?
Most mesothelioma claims fall under one of four categories:
Personal injury: You were exposed to asbestos (often through your job, or your loved one's), so you file a lawsuit against the company that made the asbestos products.
Asbestos trust fund: Similar to a personal injury claim, only the company in question went bankrupt, so you can't sue them – but you may be able to access a trust fund they set aside for mesothelioma victims.
Veterans Affairs (VA) benefits: U.S. military veterans who were exposed to asbestos during their service may qualify for related health care benefits through the VA.
Wrongful death: When a mesothelioma patient passes away, their family member or estate representative may be able to file a lawsuit on their behalf, seeking money to pay for past medical expenses, pain and suffering, funeral expenses, etc.
A mesothelioma attorney can determine which type of claim makes the most sense for you and your family. (Some clients qualify for more than one.)
Do you have questions or prefer to talk to an advocate?