Mesothelioma and U.S. Air Force Veterans
Many U.S. Air Force faced asbestos exposure during their service. Today, these veterans may be at risk of developing asbestos-related diseases like mesothelioma. U.S. Air Force veterans with mesothelioma can seek disability compensation through a VA claim. These benefits can help veterans pay for mesothelioma treatment and other expenses.

8,200+ families helped
$5.1 billion recovered in cases
40+ Years of dedicated experience
Asbestos Exposure in the U.S. Air Force
The United States military was the largest consumer of asbestos products for roughly five decades.
Heavy asbestos use started in the pre-war years in the 1930s and continued until the 1980s when information about its health hazards was highly known.
By then, the damage was done to members of all branches of the U.S. military, including many U.S. Air Force veterans.
They had been exposed to many asbestos-containing materials over several years, which can lead to deadly diseases like asbestosis and mesothelioma.
---
The Cost of Mesothelioma Treatment
According to the American Cancer Society (ACS), it takes around 20-50 years for the symptoms of mesothelioma to appear after asbestos exposure. A proper mesothelioma diagnosis is usually made after the cancer has already spread throughout the body.
---
U.S. Air Force veterans who develop this deadly cancer may be entitled to compensation .
U.S. Air Force veterans with mesothelioma canfile a VA claim for help with medical treatment and other support. They can alsowork with a mesothelioma lawyer to pursue compensation from the manufacturers of asbestos-containing products.
Taking these actions can help veterans receive the best care possible, access compensation, and make sure their families are taken care of.
How Were U.S. Air Force Veterans Exposed to Asbestos?
The U.S. Air Force used asbestos in their manufacturing, construction, and maintenance projects for the same reasons other military branches endorsed asbestos products.
Did you know Asbestos is noncombustible. It doesn't burn under any conditions, making it ideal for aircraft engine heat shields, cockpit protection, and fuel tank isolation.
Asbestos is thermally inert and works as an excellent insulator. It is non-corrosive and electrically non-conductive, as well as chemically stable, strong and lightweight.
Combined with low-cost and ease of access, asbestos appeared to be a miracle material for U.S. Air Force use on and above the ground.
Unfortunately, this heavy asbestos use in the U.S. military also increased U.S. Air Force members' risk of asbestos exposure.
Planes
Asbestos products went into every American military aircraft built from the late 1930s until the 1980s.
The U.S. Air Force took extensive steps to remove asbestos-containing materials from their air fleet once they understood how serious a health problem their veterans would face.
The United States Air Force (USAF) led the military's asbestos abatement program, but that was a monstrous task.
During a 50-year period, U.S Air Force aircraft had asbestos in these components:
Engine heat and firewalls
Cabin and cargo bay insulation
Brake pads and other friction devices
Electrical and fuel line protection
Electrical wiring
Gaskets and valves
Sealants, adhesives, and paint
Planes with a high amount of asbestos-containing materials include:
B-36 Peacemaker
B-25 Liberator
B-29 Superfortress
B-47 Stratojet
B-52 Stratofortress
B-58 Hustler
F-104 Starfighter
KC-135 Stratotanker
SR-71 Blackbird
U-2 Spyplane
Despite the U.S Air Force's efforts to remove asbestos-containing products from its planes, many service members were already exposed and are now at risk mesothelioma.
Barracks and Bases
Aircraft were not the only assets where the USAF used asbestos. Their ground facilities, from hangars to family housing, were heavily built using asbestos-containing products.
Asbestos-containing products on U.S. Air Force bases included:
Bricks and fireplace construction
Floor and ceiling tiles
Furnace, boiler, and pipe wrap
Heating systems
Insulation, drywall, and paint
Masonry and concrete powder
Roofing shingles, and sheets
Siding and stucco products
These materials were used throughout U.S. Air Force bases, putting both service members and their loved ones at risk of exposure to the dangerous mineral.
Asbestos on U.S. Air Force barracks and bases could be found in:
Administration offices
Barracks
Family housing
Hangars
Maintenance facilities
Mess halls
While the use of asbestos led many U.S. Air Force members and their loved ones to develop mesothelioma, there is compensation available for veterans in need.
VA Benefits for U.S. Air Force Veterans
U.S. Air Force veterans who served their country and developed mesothelioma as a result can apply for veterans benefits.
VA benefits may help:
Get medical treatment
Receive money to cover medical and other expenses
Take care of their families financially and emotionally
To be eligible for VA benefits, two main criteria exist.
Honorable Discharge
All veterans applying for VA benefits must have been honorably discharged to be eligible. Dishonorable discharges result in a loss of benefits.
Disability Caused During Active Duty
The disability must have been caused by some event occurring while on duty. That may be an immediate injury, an aggravated pre-existing illness or a latent condition like mesothelioma that develops years after service.
Veterans who meet these criteria may have access to a wide variety of benefits that can help them as they undergo treatment for mesothelioma.
Types of VA Benefits
There are several types of VA benefits available, each with different eligibility requirements and compensation amounts.
The following are the primary classifications for VA compensation:
Disability Compensation: Veterans who develop active-duty injuries or disabilities like mesothelioma are eligible for VA disability benefits — a tax-free, guaranteed monthly amount. Payments are made on a graduated scale from 10 to 100% of monthly financial requirements. Qualifying circumstances include how debilitating the disability is, how it is related to military service, and how it is expected to progress.
Dependency and Indemnity Compensation (DIC): Spouses and dependent children of vets killed due to active duty causes are also eligible to receive a standard monthly compensation amount called DIC. This is also tax-free and remains in place as long as the recipients continue qualification.
Special Monthly Compensation (SMC): Veterans with special requirements receive additional monthly compensation. This is at a higher, tax-free rate to cover costs like home care workers, special transportation or impairment injuries like limb loss and prosthetics. SMC compensation varies on a case-by-case basis.
Additional Special Circumstances: This extends common SMC benefits. Certain special circumstances warrant additional compensation such as for breathing-assistance apparatus, extensive medical treatment, and hospitalization.
Veterans may wish to speak with a VA claims agent or another VA accredited professional for help choosing the benefits they need and qualify for.
Other VA Benefits for Air Force Veterans
VA benefits are not restricted to financial compensation and specialized medical assistance.
The Department of Veterans Affairs is structured to help disabled veterans readjust to life after suffering service-related injuries and illnesses.
Other benefits available through the VA that Air Force vets may be eligible for include:
Burial and Memorial Services
Disability Pensions
Education and Training
Home Loans
Insurance
Mental Health Assistance
Personal Health Programs
Preventive Healthcare
Survivors Benefits
Vocational Rehabilitation
Veterans may qualify for different benefits based on their specific case, such as the number of family members.
Filing for VA Benefits
Every veteran remains eligible for compensation and healthcare assistance as long as the initial cause is related to military service. That includes veterans who develop diseases like mesothelioma decades after they served.
Air Force veterans may apply for benefits:
Online: Depending on their situation, veterans may be able to file a claim online.
In person: Veterans may bring their application to a VA regional office near them.
By mail: Veterans can also mail their application to the Department of Veterans Affairs.
Mesothelioma is an aggressive cancer that can spread rapidly, so U.S. Air Force veterans should apply as soon as possible after they have been diagnosed with mesothelioma to get the help they need.
To get help with applying for VA benefits, veterans may work with any of the following.
VA-Accredited Claims Agents
Claims agents undergo training and certification in the VA claims and appeals process in order to help veterans and their loved ones successfully file the claims they need.
Veterans Service Officers (VSOs)
VSOs work with veterans and service members and their dependents and survivors and are trained to help them file claims or appeals.
Mesothelioma Lawyers
An accredited mesothelioma attorney can help veterans gather the right information and file a claim or connect them with a VA-Accredited claims agent.
As of March 2023, according to the U.S. Department of Veterans Affairs, it takes an average of about 118 days for VA to make a decision on a disability claim, so veterans should complete and file their claim as soon as possible.
Legal Help for U.S. Veterans with Mesothelioma
Attorneys specializing in asbestos-related litigation can help U.S. veterans file mesothelioma lawsuits and receive compensation. Specialized lawyers also are familiar with VA applications and can make the process fast and stress-free.
Did you know Private civil claims in asbestos cases do not affect VA claims in any way. U.S.veterans are entitled to draw funds from multiple sources, and it will not interfere with VA entitlements.
By taking legal action, veterans can hold the manufacturers who caused their illness responsible. They can also receive compensation for their illness, which can help provide for their family. You are not suing the U.S. government. You are holding the companies involved with selling asbestos-containing materials accountable. They hid the dangers of asbestos to protect their profits.
For more information on filing VA or personal injury claims, contact our claims managers today to get a free case review.
Easier Than It May Seem
Your individual situation may merit an actual lawsuit. However, it doesn't have to be that complicated. Trusts have been set up to benefit victims of mesothelioma in such a way that lawsuits and court appearances aren't needed. Contact us today and you'll see how easy it can be to get the compensation you deserve.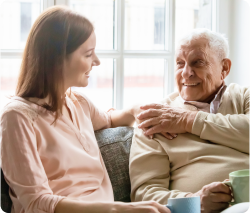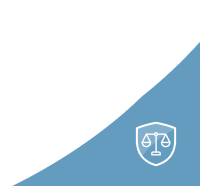 Frequently Asked Questions
Who can file a mesothelioma claim?
A person who has been diagnosed with mesothelioma – as well as their spouse, child, or family member – may be able to file a claim to recover compensation from manufacturers of asbestos products. If the mesothelioma patient passes away, a family member or estate representative may also be able to file a wrongful death lawsuit.
How much money is in the asbestos trust fund?
An estimated $30 billion has been set aside in asbestos trust funds to compensate mesothelioma patients. Many companies that made asbestos products later filed for bankruptcy, so they created these trust funds to pay out future mesothelioma claims. If the company responsible for your asbestos exposure no longer exists, you may be entitled to money from their trust fund.
How do I file a mesothelioma claim?
To file a mesothelioma claim, contact an attorney who is experienced with these types of lawsuits. They will know where and when to file your claim, how to build the strongest case possible, and the best way to maximize compensation on your behalf.
What is the statute of limitations on mesothelioma claims?
The statute of limitations (deadline to file) for mesothelioma claims will vary depending on the state in which you file. In many states, it's 2-3 years from the date of the mesothelioma diagnosis – though it may be longer if the mesothelioma patient has passed away. A mesothelioma lawyer can make sure your claim is filed within the required time frame.
How long do mesothelioma claims take?
Every mesothelioma claim is different, with circumstances and factors that are unique to that mesothelioma patient's story. Though there's no way to predict exactly how long a claim will take, an experienced mesothelioma attorney will ensure the process is handled as efficiently as possible.
Many claimants start to receive compensation in as few as 90 days after settling their mesothelioma claims.
What is the average payout for mesothelioma?
There is no guarantee of compensation when you file a mesothelioma claim, and countless factors affect how much money you might be able to recover (assuming your case settles). That said, 95% of these lawsuits are settled out of court, and the average settlement amount is $1-1.4 million.
How much is my mesothelioma claim worth?
Your mesothelioma case value depends on the specifics of your situation, such as the duration of your asbestos exposure, and the total cost of your mesothelioma treatment (as well as travel expenses and other related losses). The best way to figure out how much your claim is worth is to speak with a mesothelioma lawyer.
What type of mesothelioma claim do I have?
Most mesothelioma claims fall under one of four categories:
Personal injury: You were exposed to asbestos (often through your job, or your loved one's), so you file a lawsuit against the company that made the asbestos products.
Asbestos trust fund: Similar to a personal injury claim, only the company in question went bankrupt, so you can't sue them – but you may be able to access a trust fund they set aside for mesothelioma victims.
Veterans Affairs (VA) benefits: U.S. military veterans who were exposed to asbestos during their service may qualify for related health care benefits through the VA.
Wrongful death: When a mesothelioma patient passes away, their family member or estate representative may be able to file a lawsuit on their behalf, seeking money to pay for past medical expenses, pain and suffering, funeral expenses, etc.
A mesothelioma attorney can determine which type of claim makes the most sense for you and your family. (Some clients qualify for more than one.)
Do you have questions or prefer to talk to an advocate?