U.S. Veterans Affairs Disability Benefits
Veterans with mesothelioma can seek compensation through the U.S. Department of Veterans Affairs (VA). The VA offers several compensation options and one of them is disability benefits, which helps cover various expenses incurred by disabled veterans.

8,200+ families helped
$5.1 billion recovered in cases
40+ Years of dedicated experience
What Are VA Disability Benefits for Mesothelioma?
VA disability benefits are a monthly, tax-free payment to veterans who became sick or injured as a result of their military service.
Did You Know? Veterans who have been diagnosed with mesothelioma may also be entitled to this compensation.
The United States military relied heavily on asbestos from the 1930s to the 1980s, and, therefore, veterans who served during that time may be at a higher risk of developing the disease.
Working with an experienced lawyer, a VA-accredited claims agent or a Veterans Service Officer (VSO) provides veterans with mesothelioma the best possible chance of receiving benefits.
Mesothelioma lawyers can help uncover the time and place in which disabled veterans were injured during the course of their service, and claims agents can use that documentation to file claims.
Why Do Mesothelioma U.S. Veterans Qualify for Disability Benefits?
Veterans with mesothelioma are entitled to VA disability benefits since their disease stems from their time in service — and because of how this aggressive disease will affect their daily lives.
Mesothelioma is almost always fatal, and there is no treatment that can cure the disease. The symptoms are often painful and debilitating, preventing veterans from being able to live a normal life.
Did You Know? The military relied heavily on asbestos ontaining products in the 1980s. By this time, an entire generation of veterans had already been put at risk.
Am I Eligible for Mesothelioma VA Disability Benefits?
Certain eligibility requirements exist for veterans seeking VA disability benefits.
The main requirements for receiving benefits are:
Active-Duty Service:
Veterans must have served active-duty, active-duty for training, or inactive duty training.
Disability rating:
Veterans must have a disability rating for their service-related condition.
Honorable discharge:
Veterans must have not been dishonorably discharged from military service. In fact, veterans who were dishonorably discharged are not eligible for any sort of benefit under any circumstances — even if they developed mesothelioma from duty-related asbestos exposure.
Veterans must also meet one of the criteria listed below:
Service-related illness or injury:
Veterans must have proof their disability has a service connection. Veterans with mesothelioma must provide medical evidence proving their disease was caused or aggravated by being exposed to asbestos while in active military service.
Post-discharge disabilities related to service:
A veteran with a disability that only appeared after their service was completed may also be eligible for benefits. In most cases, mesothelioma fits this criterion since it typically appears years — or decades — after service is completed.
An existing condition that service made worse:
If a veteran entered the military with an existing condition and their service made it worse, they may also be eligible for disability benefits.
Evidence for supporting eligibility comes from a veteran's service records, including the military branch in which they served, proof of a disabling disease from medical diagnosis, and a reasonable likelihood their disability is directly service-related.
A mesothelioma lawyer can help you document all of the necessary evidence to support your claim, including where and how your military service is connected to your current mesothelioma diagnosis.
How to Apply for VA Disability Benefits
Veterans who would like to apply for VA disability benefits have several different options.
VA disability benefits claims can be filed:
By mail
By phone
In-person
Online
Veterans can determine which asbestos-containing products they were exposed to and how military asbestos exposure caused their illness with the help of an experienced mesothelioma law firm, VA-accredited claims agent or VSO.
Mesothelioma law firms have information related to the asbestos industry, which can significantly improve the odds of a veteran successfully proving their case. Once this information is gathered, a VA claims agent can help the veteran file the claim to receive compensation.
How Much Disability Compensation Will I Receive?
The amount of disability compensation that veterans receive from the VA varies based on several different factors.
These factors include:
Combined ratings (for veterans with multiple disabilities)
Cost-of-living adjustments
Dependents (such as spouses or children)
VA disability rating
The VA calculates compensation rates based on your level of disability, from 0% to 100% in 10% increments. Severe disabilities typically receive higher VA benefits.
Generally, mesothelioma is considered a 100% disability.
If a veteran has multiple disabilities, their compensation may increase. In these cases, the VA calculates the degree of severity of both injuries and determines the appropriate level of compensation.
If a veteran lives with family members, they may be eligible for a pay increase. Dependents include spouses, children, and parents who receive direct care.
The VA also makes cost-of-living adjustments to VA compensation at the same percentages applied to Social Security benefit adjustments.
VA disability benefits rates can be viewed on the official VA website (va.gov). These rates change from year to year based on inflation and Congressional legislation, so it is important to stay educated about rate changes.
Did You Know?As of December 2022, a veteran with no dependents suffering from mesothelioma (100% disability) is entitled to $3,621.95 per month.
A veteran with one spouse and one child suffering from mesothelioma is entitled to $3,823.89 per month. Veterans may receive a higher monthly payment for each additional child.
Questions About Mesothelioma VA Disability Benefits
If you or a loved one is a veteran with mesothelioma, you may still have questions about your VA disability benefits. Below, find several common questions and their answers.
How long will it take for the VA to process my disability claim?
On average, it takes the VA about 94 days to process a disability claim and make a compensation decision.
The amount of time depends on the type of claim filed and how many injuries are claimed on the corresponding VA form. It may take longer for the VA to collect the necessary evidence to make a decision if the documentation isn't readily available.
Are VA disability benefits subject to taxes?
No, the VA disability benefits compensation that you receive is not subject to any taxes.
Can I receive disability compensation for other asbestos-related diseases?
Yes, other asbestos-related diseases, such as lung cancer, may also be eligible for VA disability compensation benefits.
Learn More About VA Disability Benefits for Mesothelioma
If you or a loved one is suffering from an asbestos-related disease due to military service, you are entitled to seek VA benefits.
For veterans with mesothelioma, filing a claim with the VA can provide tax-free disability payments as high as several thousand dollars per month.
These monthly compensation benefits can help pay for medical care, living expenses, or any other needs that a veteran or their family may have.
A mesothelioma lawyer can help document where and how a veteran's service exposed them to asbestos — and connect that asbestos exposure with their mesothelioma diagnosis today.
Contact the Mesothelioma Claims Center to learn more about filing a VA disability claim and to get a free legal case review.
Easier Than It May Seem
Your individual situation may merit an actual lawsuit. However, it doesn't have to be that complicated. Trusts have been set up to benefit victims of mesothelioma in such a way that lawsuits and court appearances aren't needed. Contact us today and you'll see how easy it can be to get the compensation you deserve.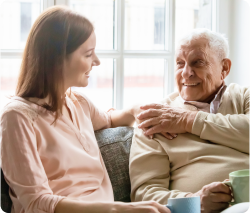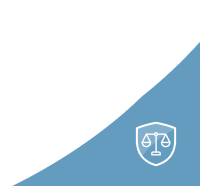 Frequently Asked Questions
Who can file a mesothelioma claim?
A person who has been diagnosed with mesothelioma – as well as their spouse, child, or family member – may be able to file a claim to recover compensation from manufacturers of asbestos products. If the mesothelioma patient passes away, a family member or estate representative may also be able to file a wrongful death lawsuit.
How much money is in the asbestos trust fund?
An estimated $30 billion has been set aside in asbestos trust funds to compensate mesothelioma patients. Many companies that made asbestos products later filed for bankruptcy, so they created these trust funds to pay out future mesothelioma claims. If the company responsible for your asbestos exposure no longer exists, you may be entitled to money from their trust fund.
How do I file a mesothelioma claim?
To file a mesothelioma claim, contact an attorney who is experienced with these types of lawsuits. They will know where and when to file your claim, how to build the strongest case possible, and the best way to maximize compensation on your behalf.
What is the statute of limitations on mesothelioma claims?
The statute of limitations (deadline to file) for mesothelioma claims will vary depending on the state in which you file. In many states, it's 2-3 years from the date of the mesothelioma diagnosis – though it may be longer if the mesothelioma patient has passed away. A mesothelioma lawyer can make sure your claim is filed within the required time frame.
How long do mesothelioma claims take?
Every mesothelioma claim is different, with circumstances and factors that are unique to that mesothelioma patient's story. Though there's no way to predict exactly how long a claim will take, an experienced mesothelioma attorney will ensure the process is handled as efficiently as possible.
Many claimants start to receive compensation in as few as 90 days after settling their mesothelioma claims.
What is the average payout for mesothelioma?
There is no guarantee of compensation when you file a mesothelioma claim, and countless factors affect how much money you might be able to recover (assuming your case settles). That said, 95% of these lawsuits are settled out of court, and the average settlement amount is $1-1.4 million.
How much is my mesothelioma claim worth?
Your mesothelioma case value depends on the specifics of your situation, such as the duration of your asbestos exposure, and the total cost of your mesothelioma treatment (as well as travel expenses and other related losses). The best way to figure out how much your claim is worth is to speak with a mesothelioma lawyer.
What type of mesothelioma claim do I have?
Most mesothelioma claims fall under one of four categories:
Personal injury: You were exposed to asbestos (often through your job, or your loved one's), so you file a lawsuit against the company that made the asbestos products.
Asbestos trust fund: Similar to a personal injury claim, only the company in question went bankrupt, so you can't sue them – but you may be able to access a trust fund they set aside for mesothelioma victims.
Veterans Affairs (VA) benefits: U.S. military veterans who were exposed to asbestos during their service may qualify for related health care benefits through the VA.
Wrongful death: When a mesothelioma patient passes away, their family member or estate representative may be able to file a lawsuit on their behalf, seeking money to pay for past medical expenses, pain and suffering, funeral expenses, etc.
A mesothelioma attorney can determine which type of claim makes the most sense for you and your family. (Some clients qualify for more than one.)
Do you have questions or prefer to talk to an advocate?